When purchasing your dream home in Switzerland, exchanging your sterling into Swiss Francs can be an expensive business. You need to know that your money is in safe hands and that you are receiving the best currency exchange rates available.
Our currency exchange broker has acted for hundreds of our clients and obtained some of the best rates on the market.
The Foremost Currency Group provide excellent and personal service. The process is very simple, free to enquire and may save you a substantial amount of money.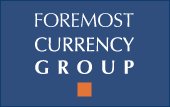 Our partner has access to the best deals on the market today, they focus on a unique service, our clients are guaranteed the same account handler from opening an account and throughout the life of your transactions.
For a no obligation exchange rate quotation, please contact them either trough their website by clicking here or through their sales team on 0800 781 0601